We bring

your web to life
We are a freelance, independent advanced WordPress web design team based in the Sierra de Madrid area, Spain.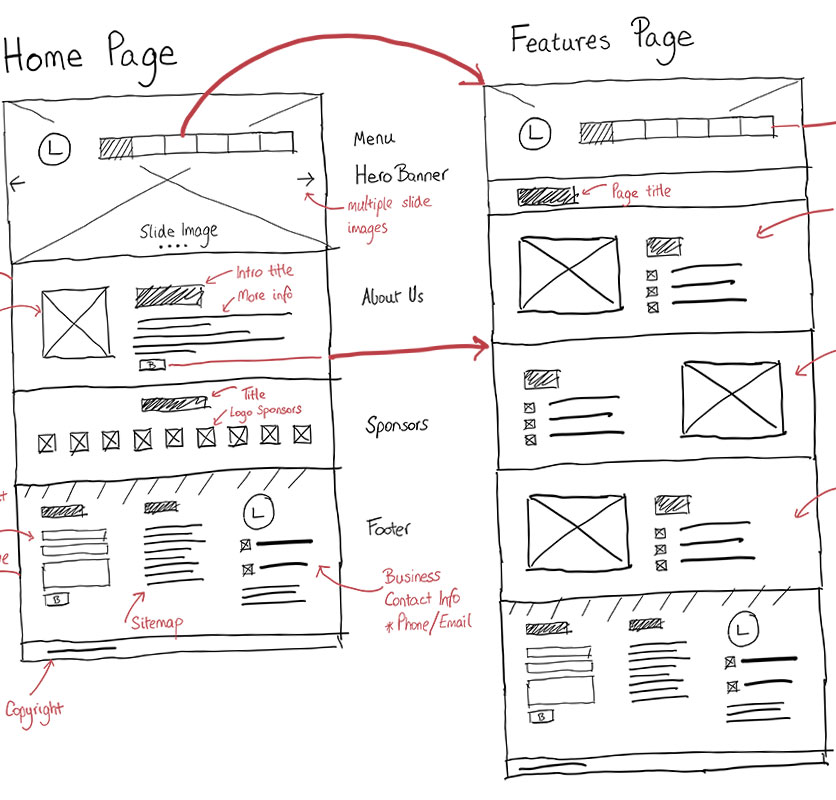 We develop your web project
end to end
We take care of all the hard work, so you can focus on your business.
After understanding your needs, we design a prototype, customize the software, integrate all needed technologies and optimize and secure the final version of your website.
UI/UX Design
We design balanced and agile user experiences.
Brand Identity
From brand inception to creation of the corporate identity.
Web Design
Creative web design using best practices and techniques.
WordPress Development
Wide experience in WordPress, Divi and/or Elementor development, integration and extension.
Security
All our projects are delivered secured and protected by default.
Multimedia
If necessary, we can process the media files for your website.
1. We talk to you
Tell us what your business is all about and what are your ideas for the website. We advise you and propose different alternatives. We select with you the texts, photographs and any other materials you want to include in the website.
2. We develop your project
We register the domain, install all necessary software, lay out texts, edit the photographs, design the website, integrate all features and functionalities and start positioning the page.
3. Launch time!
We polish the latest details following your indications, tune up the SEO positioning, integrate the website with social media and, as soon as you are pleased with the outcome… voilà! your website is online 😊
What kind of website do you need?
Web Starter
A basic low-cost website
WordPress web design with a basic Divi or Elementor Free template

Basic SEO positioning

Multi-device responsive web design

Web design and structure only in one language

Generic legal notices

Integrated cookie consent

Basic contact form

No blogging functionality

No visitor statistics

Without social media integration

1 year of free domain name, hosting, SSL/TLS certificate and technical maintenance

One 2 GB email address
Web Plus
Bilingual website with stats and social media
Custom WordPress web design with Divi or Elementor Pro template

Advanced SEO positioning

Multi-device responsive web design

Web design and structure in English and Spanish

Generic legal notices

Integrated cookie consent

Custom contact form

Blogging functionality for dynamic content

Integrated Matomo visitor statistics

Social media integration

1 year of free domain name, hosting, SSL/TLS certificate and technical maintenance

Up to 3 email addresses (2 GB)
Web Premium
Advanced, fully-featured website
Advanced UX WordPress web design with Divi or Elementor Pro template

Premium SEO positioning

Multi-device responsive web design

Multi-language web design and structure

Custom LSSI/GDPR legal notices and Integrated cookie consent

Advanced contact form with Google Maps integration

Blogging functionality for dynamic content

Advanced integrated Matomo or Google Analytics visitor statistics

Custom social media integration (including accounts creation, if necessary)

Agenda and event management module

2 years of free domain name, hosting, SSL/TLS certificate and technical maintenance

Up to 10 email addresses (2 GB)